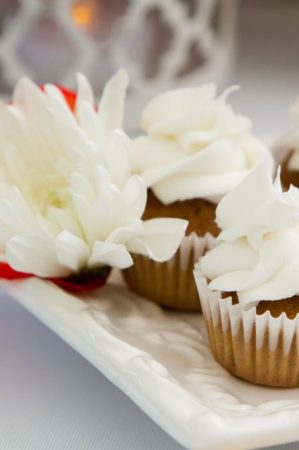 A Wedding Venue amidst a backdrop of natural landscapes and unique Photo Opportunities
Country Villa Inn is proud to be Virginia Beach's premiere Wedding Venue, Bed and Breakfast and Day Spa.
Country Villa Weddings is a unique outdoor venue, surrounded by stunning trees in a natural setting. Whether you are planning a Casual or Elegant Wedding, Ceremony/Reception, or Bridal Shower, we offer various packages to fit your needs.
Country Villa Weddings offers various photo opportunities, with a white altar and covered pavilion. This venue is ultimately a world apart and you will experience a setting that never fails to be memorable.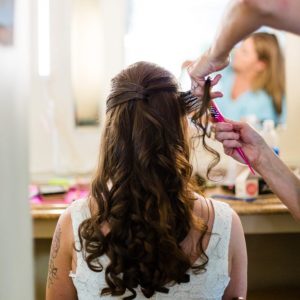 "We can not imagine having our wedding and reception at anywhere else other than The Country Villa Inn. Petie is the absolute best! [expand title="Read More"] the very first encounter to the day of the ceremony, everyone was so willing to help make our day perfect. I am from the Hampton Roads, so wanted to have our wedding in the area. Being states away we were able to get everything done with ease. The venue is beautiful and allows for many beautiful photos. We were able to stay the night in one of the rooms and wake up to an amazing breakfast! Thank you so much for everything Petie, Phil, and Shannon. Thank you for making our day magical. When we are back in town looking for a get away we will definitely be back!"
-Leticia [/expand]
Country Villa was the PERFECT location for our early October wedding, we could not have asked for a better venue! [expand title="Read More"]Petie, Phil, and Cassie are awesome and made us feel so welcome and relaxed, we never had to worry about anything related to the venue the entire weekend and leading up to the wedding. We loved that we could have both our ceremony and reception at one location, especially with 150 guests (extremely rare find in the Virginia Beach area)! The natural backdrop of the trees and flowers made for a beautiful setting that is stunning in pictures. Another thing we loved was the fact that we didn't have to rent tables and chairs from an outside source because it was included in the venue cost! Cassie is a wonderful event coordinator and made me feel at ease through the entire planning process, she was awesome with communicating everything we needed to know. I stayed at the B&B the night before the wedding and I was treated like family, and the breakfast the morning of the wedding was so delicious! Everyone joked that they had never seen a bride eat so much the morning of her wedding, but I couldn't pass up such a delicious breakfast! It was great being able to have our rehearsal there the night before and to wake up at the venue and not worry about being late to my own wedding. We wish we could give more than 5 stars, Country Villa allowed us to have a perfect and beautiful wedding! We will definitely stay for a weekend at the B&B in the future!!!
-Emily [/expand]
My husband and I were married at Country Villa Bed and Breakfast on February 11th, 2017. We could not have had a more lovely time! From the first phone call to the final sendoff, the entire experience was perfect. Petie and Phil put their entire hearts into this B&B, and it is apparent in everything they do. [expand title="Read More"]First of all, I called Ms. Petie in a panic because I hadn't seen any other places in Virginia Beach so stunning, so romantic, and with such character. I knew it was going to be Valentine's Day weekend coming up and was so afraid that someone would have booked it first. When Petie took my call and I explained to her my situation (short-notice bump-up of wedding plans between two military members) she was SO incredibly kind and accommodating. Luckily, no one had booked it yet and she was so patient with me while my husband and I were trying to get all of our planning together.
The outdoor area where our wedding was is simply gorgeous. There is a covered pavilion which has lights, tables, seating, and shutters, though we didn't end up using them as much. There are lights strung up for nighttime events, though our wedding celebration didn't span that long. The lattice altar is elegant, natural, and charming, and there is a little foresty area off to the side where there are great photo opportunities. Petie and Phil helped us with event insurance, getting set up, getting everyone parked and welcomed, and helping us break down afterward. We were SO taken care of during a time that would have been otherwise incredibly stressful!!
For the room itself…..Oh my gosh. "Opulent" doesn't do it justice. It is a lovers' paradise. The bed was plush and lovely. The decor was all chosen with love and a sense of home and adventure. The bathroom was like a palace with its stone accents and jacuzzi tub. We felt like we had vacationed in Europe for our honeymoon, for MUCH less money!
Petie and Phil treated us to two amazing mornings of the most divine breakfasts — in COURSES! First a fresh fruit course of our choice, then the main dish (they made us crab omelettes and crepes!! CREPES, GUYS!!), and a little bit of dessert. Dessert…for breakfast?! CRAB, even, for breakfast? Oh my goodness. So delectable. They go shopping the night before for the freshest ingredients and ask you what you would like, and when you would like breakfast. (They were incredibly kind to us after we slept in too late the first morning, and kept the food warm for us) Elegantly served, freshly and lovingly prepared.
We also did the couple's massage, which Ms. Petie was able to arrange for us on short notice, which we greatly appreciate.
There is a hot tub outside that can be lit with surrounding torches for evening enjoyment. There is a pool that was a bit too chilly to enjoy yet, but the surrounding area looked very relaxing.
The room itself even has a fireplace!
The common area is built and decorated with just as much love and character as the rooms. Wherever you look, there is something beautiful and homey to see and add to the feeling of being somewhere truly magical…..made just for you!! (Having only two rooms in this bed and breakfast seems to allow Petie and Phil to focus their hospitality perfectly on one or two couples. We were lucky enough to be the only couple there at the time, so we were SO spoiled!!!)
The atmosphere of the building and grounds as a whole….there isn't a more perfect balance of "exquisite" and "home" than this. That was exactly what we wanted for our wedding and a few days of honeymoon…a completely romantic escape. For the price point of both the wedding ceremony and the room reservation itself…for the tangible decorations and amenities and for the intangible wonder you feel at being in this place…you're not going to find a better value. The attention Petie and Phil pay not only to every detail of the room, the facility, the meals, but to you as a guest….out of this world. Completely out of this world.
Please do yourself a favor and spend time here either getting married or spending time with your love. We will be back in the future.
-Erin & Max [/expand]