The Altar

"We're pretty sure "cloud nine" was coined for a moment like this… "
A gorgeous 15′ unique altar with stone floor surrounded by white blooming bushes and trees. Neatly constructed, a true eye-catching contrast to the wild, lush beauty of our Country Villa setting.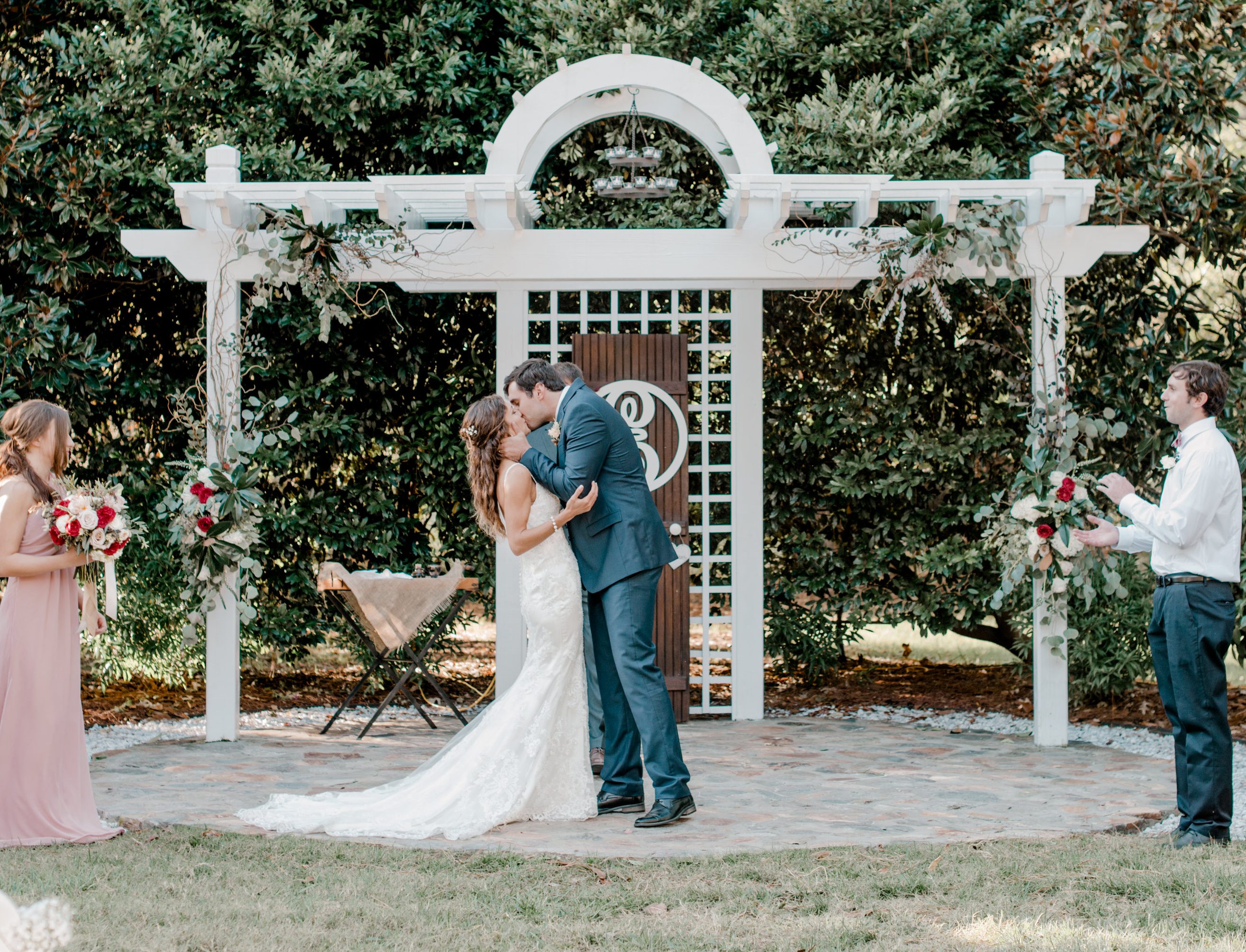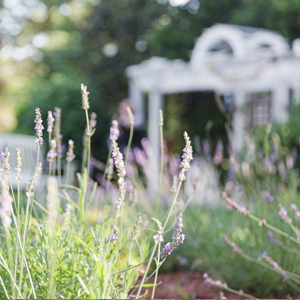 Gorgeous Natural Backdrop
Beautiful as is or
style as you like.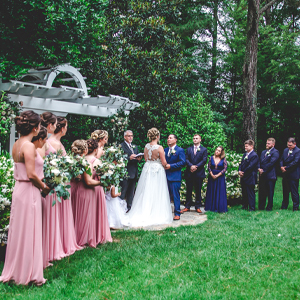 Comfortable seating with white chairs and benches included.
Accommodates up to 165 of your favorite people!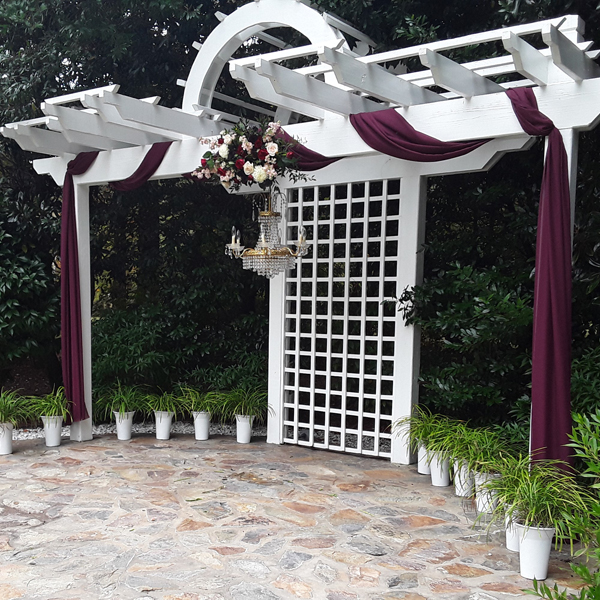 More Rave Reviews
Fairy tale dreams come true!
I don't know how to put my joy into words. Phil, Terri, and Petie are the most wonderful people I have ever met, and worked with us every step of the way, even coming in to save the day when a last-minute crisis happened!
I can't gush enough over how beautiful the venue is, and how they turned my Halloween-themed wedding into a literal dream come true. I love this place, and I highly recommend them to anyone looking for a venue. They worked so hard on the area, and have many more ideas I look forward to seeing in the future. Even if it's just stopping by and saying "Hello" every once and a while, I will never forget the crew here! With the ability to basically put up props and add your own flair to match your theme, the possibilities are endless. Even on a hot 80° day and everyone having been dressed up in costumes, no one was sweating (aside from me and my nervous husband standing at the altar!).
It was so much fun being able to just have a normal conversation with them as well. It wasn't always "business talk," we got to joke and just spend time with them in between the stress of wedding preparation and it made the whole ordeal a cakewalk.
Speaking of cakewalk, let me tell you how WONDERFUL it was having a private bride's area, and being so disconnected from the grooms' area made getting ready a lot easier. The bathrooms are very easily accessible, parking for literal DAYS, and even though we didn't stay in the honeymoon suite, it looked absolutely gorgeous and I can't wait for a weekend getaway here!
Before I ramble on any longer, I just want to say one more thing to anyone looking at the Country Villa, don't be afraid to ask for help. Petie has many, many recommendations and knows so many people that can help you with maybe a surprise discount.
I love you guys, Randall and I couldn't have had a better time. —Cassady H., 11/19
My daughter's wedding at the Country Villa Inn was so beautiful!
She was married under the arch which was surrounded by all types of blooming white flowers. White chairs were set up on the lawn so guests could see the lovely ceremony unfold. Inn hosts Petie and Phil Bonifant could not have been more accommodating or helpful. I would highly recommend the Country Villa Inn for a lovely outdoor wedding.—Lynda B., 8/19
— Visit the other beautiful areas at Country Villa —
THE PAVILIONTHE BRIDAL COTTAGEGROOM'S ROOMPHOTO OPS